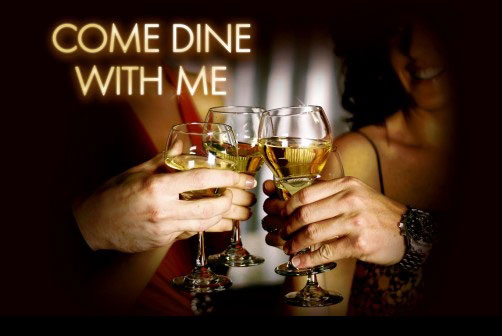 Date: Saturday February 25th 2017
Afterparty: Ramblers Rest, Killyon
Presented by: Drumcullen GAA Club
---
We are looking for hosts
Could you host a themed evening for you and your friends to assist Drumcullen GAA's Development Fund. We've all seen Come Dine with Me on TV, experienced the successes and mostly witnessed everybody having fun! Invite a group of friends or colleagues for an evening inspired by this famous television programmer and see what happens in your own Come Dine with Me…
How it works
Invite a group of four to ten friends to dinner, or more if you are the brave sort! Prepare a tasty two or three course meal for all. Each guest will pay you €25 for the pleasure and this money will go Drumcullen GAA's Development Fund. Send us a few of your best snaps for us to feature on our website. Afterwards you and your guests are invited for a night's entertainment in Troy's Pub in Killyon at which Spot Prizes will be presented to winners in all sort of quirky categories. Full list of Categories will be supplied to the hosts.
Planning your evening
Choose the menu for the evening – remember a simple recipe done well is a lot better than a complex recipe done poorly (keep it simple!)
Check whether any of your friends have any food allergies when you're planning the menu.
If you want to really go for it, you could join our fancy dress theme on the night? We are suggesting the 1970s but you can choose any theme. Fantastic spot prizes for this! You could focus your menu on your theme and add entertainment such as cocktail shaking, karaoke or wine tasting…
Double check the preparation and cooking times and that you have everything you need in advance to ensure it runs smoothly on the night.
Decide on whether to provide drinks or to ask everyone to bring a bottle.
Getting to the Killyon for a nights entertainment
The club will be supplying a taxi service to and from the venue (So no need for a designated driver on the night).
Details of nights transport will follow at time of registration to hosts
On the night…
Make the table look beautiful… make yourself look beautiful!
Have a fabulous time in the knowledge that you are doing something for the benefit of
Our Club
Our Community
Our Children
How to register
Contact Dermot Horan or any committee member for details 087 6887076 / 057 9133957 secretary.drumcullen.offaly@gaa.ie
Look forward to seeing you all on the night!